This year, we are facing the same problems with local circus :Corona/Moscow. This Circus abuses Animals and operates in Serbia fot the past several years...
we got realy tired of them.~~~~NO MORE ANIMALS IN CIRCUSES!!!! PLEASE JOIN US AND HELP US TO MAKE THIS CIRCUS STOP TORTURING ANIMALS.~~We are calling on PROTEST against this circus with live performing animals!~~~
PROTEST against circus: Belgrade/June 16. 2008./
After numerous complaints sent to Zemun multiplicity (the only part of Belgrade where circus "got permit from multiplicity authorities" ),complaints to the veterinary inspections and other relevant institutions- Street protest was next: NO MORE ANIMALS IN CIRCUSES!
PROTEST AGAINST CIRCUS MOSCOW WAS HELD IN FRONT OF THE CIRCUS TENT- CIRCUS OWNER MARIJA was very rude to our activists even showed her "f" finger to one of the activist who took photos of animals under circus tent.. Again tons of lies were served from the circus clan "animals are not abused, we love our animals, we use only domesticated animals"..
> (on the protest day- most of the animals were hidden away, but activists managed to shoot some videos and photos: http://www.youtube.com/watch?v=HsxM8h3JkVM , http://picasaweb.google.com/nephillia/CircusCorona2008,) photos and videos (made several days prior this protest) clearly show that Tigers, Lamas, Panthers.. and other wild animals were in caged around the circus tent.
>One of independent activists Olivera talked to the circus kids- (those kids "work" in circus) after they took several leaflets which activist were handing out and they wanted to tear them and throw them on grass.. After the short conversation with them/ Olivera managed to get them promote our poster

, and made them gather leaflets they had previously throw on grass..
Over all imperssion on protest- is good, activists left protest with grudge in their chests- because Animals were left in cages---
We will come back and will proceed protesting against this horrible circus..

We are not stopping and are calling and writing to the relevant institutions untill this circus is banned for good.
NO MORE ANIMALS IN CIRCUSES!
<(Animals live in feces and urine), circus leave unhealty grass as area is soaked with feces..) (storage ? "room">
Protest photos: Cirkus,Beograd/16.Jun'08. , in the media:Protest/B92, Protest/Blic , http://www.youtube.com/watch?v=HsxM8h3JkVM
Dear Sir or Madam:
I am writing this letter to express my concerns for Animals that are held against their will in the International Circus Moscow-which is now a guest of Belgrade City. All Wild animals that are part of this Circus are in bad shape and piled up in small cages. They are mistreated and abused. Concerned citizens have been asking organizations for animal protection to put a stop to the suffering of those animals, but organizations are not those who can help this time. I want to appeal to your position and ask of you to ban those Circuses with live performing animals, circuses with mini zoos and those who use animals in "entertainment". I would like to point out that any circus with Animals is cruel.
The animals may be confined for hours, even days, in their traveling cages. The trainers use different training methods that are considered very inhumane. Whips, spikes, hotshots and electric shock devices are used to get the animals to do tricks that are unnatural for the animals. Further to that, a circus with Animals is also considered dangerous for the public. *as an examples I will give You data which can be found in newspapers and on internet)Between 1990 and 1999, there have been 47 persons who have died as a result of wild animal attacks. In Argentina, there are many such examples as the one from San Pedro, Province of Buenos Aires, where two lions escaped where they hurt and killed some people. In April 21, 2004, in Laferrere, a tiger escaped from the Romanian Circus killing one worker. In August 2005, a bear from the Coronel Dorrego traveling circus, attacked a 10 year old girl who got too close to his cage. The bear bit her and two of her fingers had to be amputated later.
It is shameful that the Belgrade City allows the Moscow Circus to perform with animals. Allowing this circus, or any other circus, to perform with animals is against the Animal Protection Law enforced in your country. I ask respectfully that the authorities of Belgrade become part of the group of cities in this European region that have banned the use of animals in circuses, like Croatia , Slovenia did several years ago, Hungary as of 2007.. We have moral responsibilities to all animals. Allowing a circus to perform with animals is allowing and promoting cruelty to animals. Please do not let this happen. The brutal and inhumane treatment of animals behind closed doors MUST be stopped once for all. Please do not give any more approvals for this Circus to become the guest of Belgrade City, this CIRCUS is cruel and is not a humane and interactive way to have fun, which children crave for, there are so many different options for kids to have fun, to get into interactive games and trough those games, tomorrow to grow up into humane being, worthy to be called citizen of Belgrade.
Sincerely, (Your name&info)
ADRESSES:
Cc:
vegan.poratl.bgd@gmail.com, To: pop_lazic@sozemun.org.yu, delics@sozemun.org.yu, zobenicav@sozemun.org.yu, bojovicm@sozemun.org.yu, kovacevicd@sozemun.org.yu, terzicb@sozemun.org.yu, tatalovics@sozemun.org.yu, batanjacn@sozemun.org.yu, ljubinkovics@sozemun.org.yu, kokirs@sozemun.org.yu, ivanovico@sozemun.org.yu, brkljacm@sozemun.org.yu, info@sozemun.org.yu,
bks@beogradsg.org.yu, agencija.nvo@beogradsg.org.yu, Zoran_Alimpic@beograd.org.yu, predrag_blagojevic@beograd.org.yu, bojan_stanojevic@beograd.org.yu, mojovic@beogradsc.org.yu,
irena_ljubomirovic@beograd.org.yu
,
vukica.loncar@beogradsg.org.yu
,
natasa.golubovic@beogradsg.org.yu, milorad_perovic@beograd.org.yu, radah@beogradsc.org.yu, komunalno@beogradsg.org.yu,
privreda@beogradsg.org.yu
,
beoeko@beogradsg.org.yu,
beoinfo@eunet.yu
,
djordje_bobic@beograd.org.yu, kabinet.minpolj@minpolj.sr.gov.yu, ana.vlajkovic@narodnakancelarija.srbija.yu, zelenilo1@ptt.yu, vetuprava@minpolj.sr.gov.yu,
m.marinkovic@minpolj.sr.gov.yu
,
slobodan.milosavljevic@minpolj.sr.gov.yu, predsednik.skupstine@parlament.sr.gov.yu, jzivanovic@predsednik.yu, kancelarijan@narodnakancelarija.srbija.yu, kontakt.predsednik@predsednik.yu
MEDIA: ( Cc: )
rebalkan@verat.net, redakcija@blic.co.yu,desk@danas.co.yu, redakcija@dnevnik.co.yu, redakcija@inter-nacional.com , redakcija@politika.co.yu, redakcija@kurir-info.co.yu, redakcija@politika.co.yu ,internet@novosti.co.yu, info@topvita.info, beogradski_program@rts.co.yu, blicwebmaster@blic.co.yu, borba@bitsyu.net, dan@cg.yu, desk@danas.co.yu, glas_javnosti@abc.co.yu, ilustrovana@politika.co.yu, info@fonet.co.yu, info@mreza.co.yu, infozr@yahoo.com, internet@novosti.co.yu, office@kanal1.co.yu, office@radios.co.yu, radio@b92.net, radio_jat@jat.com, radiobg3@rts.co.yu, rebalkan@verat.net, redakcija@blic.co.yu, redakcija@glas-javnosti.co.yu, redakcija@kurir-info.co.yu, redakcija@politika.co.yu, rtstv@rts.co.yu,telegraf@eunet.yu, webmaster@vreme.com, redakcija@nase.co.yu,subnovine@tippnet.co.yu, redakcija@sidskenovine.net, marketing@beta.co.yu, redakcija@fonet.co.yu, redakcija@tanjug.co.yu, ots@tiker.co.yu, redakcija@srna.co.yu, redakcija@24sata.co.yu, redakcija@blic.co.yu , bilcevropa@blic.co.yu, desk@danas.co.yu, redakcija@kurir-info.co.yu, npcredakcija@gmail.com, puls@blic.co.yu , zena@blic.co.yu , pisma@evropanedeljnik.co.yu, gloria@epb.co.yu, telegraf@eunet.yu, nin@eunet.yu, svedok@svedok.co.yu, redakcija@vreme.com, ljtrifunovic@beograd202.co.yu, kontakt@indexradio.com, radiopingvin@sezampro.yu, marketing@rtvpink.com, radios@net.yu, anem@anem.org.yu, press@uns.org.yu, nuns@ptt.yu
Additional Info: Cirkus info: sezone 2007. >> Protest against circus with animal acts- Jun 03. 2007. Belgrade - , Protest- protiv uportebe zivotinja u Cirkusima ,Beograd 2007.,Cirkus u Beogradu 2007.
Where did the Elephant Lilly desapeared?She was one of the "attractions" of circus Moscow/Corrona.. (in Belgrade /June 2006.)This year she is not in "circus inventory"- what happened to her?Maybe the circus owners killed her by the endless tortures?If anyone knows where we can find informations on Lilly the elephant- please contact us back.Thank YOU!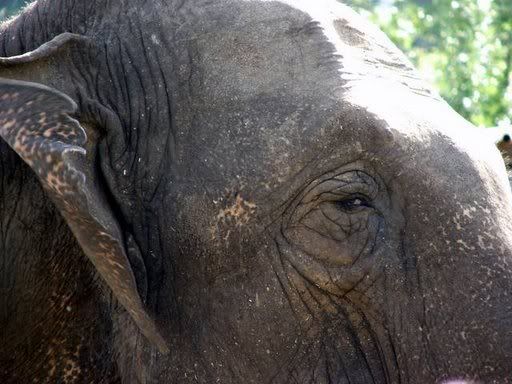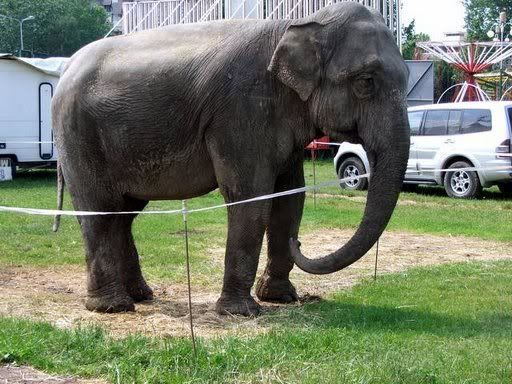 Apeal for Lilly (vet.inspections and belgrade officials: vetuprava@minpolj.sr.gov.yu, istrazivanje@rtv.co.yu,agencija.nvo@beogradsg.org.yu,
Zoran_Alimpic@beograd.org.yu,
predrag_blagojevic@beograd.org.yu,
bojan_stanojevic@beograd.org.yu,
vetuprava@minpolj.sr.gov.yu,
b.plavsic@minpolj.sr.gov.yu,
s.sibalic@minpolj.sr.gov.yu,
slavavet@yahoo.com,
s.baric@minpolj.sr.gov.yu,
a.milojevic@minpolj.sr.gov.yu,
polj.masirevic@minpolj.sr.gov.yu